Power to the Peaceful 2010
September 18th, 2010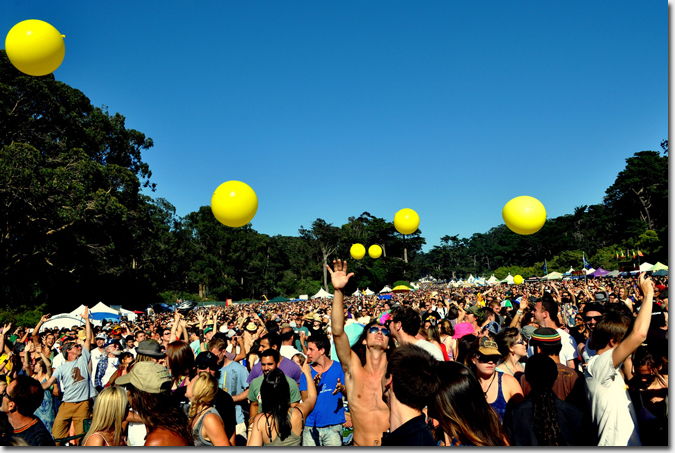 After a week of non stop coverage of religion baitng, koran burning and political posturing, I couldn't think of a better place to spend the aniversary of 9-11 than in Golden Gate Park surrounded by people I love (and tens of thousands of dirty hippies). 
Michael Franti's been putting Power to the Peaceful on for 12 years (it actually predates 9-11) and I always try to make it.
For me, seeing Franti is like going to church. I've been a fan for over 15 years and have watched his music evolve over that time, ranging from some of the most intense, hard hitting protest songs that have probably even been written, to some of the most soulful Marvin Gaye type soul groves.
Through the decades, his music has tracked the political and social issues of the times, ranging from AIDS in the 1990′s to the wars of the Bush years when he produced what I think is his most inspired work.
Below is Saturday's performance of Hey, Hey, Hey which is on his new album, The Sound of Sunshine.
Enjoy.
Michael Franti at Peaceful from k9sound on Vimeo.
Tags: 9-11, Michael Franti, Milazz on Music