February 13th, 2016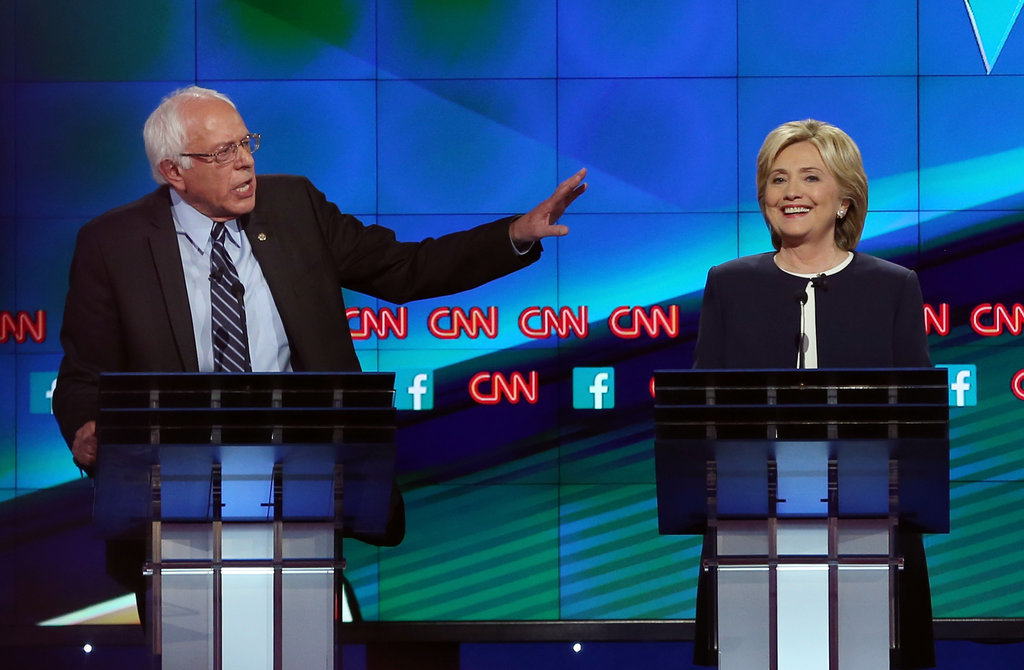 As usual I've been planning on writing an opus on this crazy election season, but I've opted for this little piece on the Democrats to start with. Hopefully I can get to the Republicans soon.
After a virtual tie in Iowa, Hillary got trounced this week in NH and Bernie Mania is in full bloom among Democrats. Bernie Sanders has tapped into some very important issues in this election: a government and a political process that is captured by special interests, growing income inequality and a yearning for honesty in a political (and societal) culture that is sorely lacking it. In some ways his candidacy is a mirror image of Trump's candidacy, but with very different policy prescriptions. They both tout their independence from special interests, they both are fighting a battle against their party's traditional structure, and their supporters both believe that they are speaking truth to power and that their policies can help halt the decline of the American Middle Class.
Sanders has performed much better than anyone expected, both in fundraising and in actual vote totals, but one thing should be clear: Bernie Sanders 2016 is not Barack Obama 2008. In 2008 Barack Obama campaigned with a real strategy to win the nomination, and detailed policy positions on all issues including foreign policy. Bernie, in my opinion, has not approached this campaign with the seriousness and determination of someone who wants to become the next President of the United States. Instead, he acts like someone who entered the race in order to bring a few key issues to the forefront of our political debate and push Hillary Clinton to the Left during primary season.
Of course, Sanders would never admit this, but like a bad gambler, he's tipped his hand at key times that illustrate his real expectations for this race. In August 2015, Martha Raddatz interviewed Bernie Sanders on This Week and pointed out that "There are two issues that are entirely missing from your campaign website, and those are issues of national security and foreign policy. Don't you feel these are issues a president should be very concerned about?" she asked. Bernie looked a little sheepish and basically said that he had only been running for three and a half moths and hadn't gotten around to posting anything about foreign policy, but that they would do that soon.